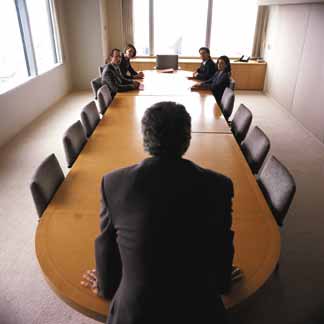 Effective Recruitment Management – Tanggung jawab dalam pekerjaan rekrutmen tidak sebatas melakukan tes psikologi saja, namun mencakup pengelolaan yang cukup kompleks yang dimulai dari menghitung jumlah tenaga kerja yang dibutuhkan, mencari resource, mengukur leadtime-nya hingga kegiatan orientasi karyawan baru.
Pelatihan ini memberikan pemahaman tentang landasan dasar yang wajib dipahami oleh para recruiter seperti dinamika psikologi manusia, kesempatan kerja yang sama, perencanaan tenaga kerja, deskripsi pekerjaan, sumber tenaga kerja, metode seleksi, alat ukur seleksi, pembuatan laporan psikologi, orientasi karyawan baru, evaluasi.
MATERI:
Recruitment Terminology Culture, Competency & Talenta
Employee Equal Opportunity
Man Power Planning
Job Specification & Man Specification
Resourcing Strategy
Menyusun Recruitment Action Planning
Recruitment Process Evaluation
Menentukan Alat Ukur Seleksi : Psikometri vs Tes Psikologi
Orientasi Karyawan Baru
INSTRUKTUR:
Dr. Nurus Sa'adah, S.Psi.,M.Psi.,Psi and Team
METODE:
Kegiatan pelatihan dirancang agar peserta dapat memahami secara komprehensif materi yang disampaikan, sehingga dapat dimplementasikan secara aplikatif dalam dunia kerja. Adapun metode yang digunakan adalah:
Presentation
Discuss
Case Study
Evaluation
PESERTA:
Managers and supervisors in all areas.
FASILITAS:
Training Hand Out
Digital Material
Certificate
Exclusive Souvenir
Qualified Bag
Training Photo
Training room with full AC facilities and multimedia
Once lunch and twice coffee break every day of training
Qualified Instructor
Jadwal Pelatihan 2022
| JAN - FEB | MAR - APR | MEI - JUN | JUL - AGST | SEP - OKT | NOV - DES |
| --- | --- | --- | --- | --- | --- |
| 4 - 6 Jan | 8 - 10 Mar | 5 - 9 Mei | 5 - 7 Jul | 6 - 8 Sept | 1 - 3 Nov |
| 11 - 13 Jan | 15 - 17 Mar | 10 - 12 Mei | 12 - 14 Jul | 13 - 15 Sept | 8 - 10 Nov |
| 18 - 20 Jan | 23 - 24 Mar | 17 - 19 Mei | 19 - 21 Jul | 20 - 22 Sept | 15 - 17 Nov |
| 25 - 27 Jan | 29 - 31 Mar | 24 - 27 Mei | 26 - 28 Jul | 27 - 29 Sept | 22 - 24 Nov |
| 2 - 4 Feb | 5 - 7 Apr | 31 Mei - 3 Jun | 2 - 4 Agst | 4 - 6 Okt | 29 Nov - 1 Des |
| 8 - 10 Feb | 12 - 14 Apr | 7 - 9Jun | 9 - 11 Agst | 11 - 13 Okt | 6 - 8 Des |
| 15 - 17 Feb | 19 - 21 Apr | 14 - 16 Jun | 16 - 19 Agst | 18 - 20 Okt | 13 - 15 Des |
| 22 - 24 Feb | 26 - 28 Apr | 21 - 23 Jun | 23 - 25 Agst | 25 - 27 Okt | 20 - 22 Des |
| 29 - 31 Feb | | 28 - 30 Jun | 30 Agst - 1 Sept | | 27 - 29 Des |
Waktu dan tempat:
Pukul 08.30 – 16.00 WIB
Hotel Berbintang di Yogyakarta
Request for Training Venue: Semarang, Solo, Bandung, Jakarta, Balikpapan, Surabaya, Jogja, Lombok, Malang, Makassar and Batam
In House Training Depend on request